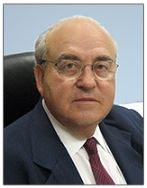 Richard B. Ashworth
Mr. Ashworth has been a mortgage broker since 1982 specializing in the placement of debt and equity for the commercial real estate industry. He is the founding partner of Ashworth Mortgage Corp. Throughout his many years in the business, Mr. Ashworth has been responsible for the successful structure involving debt and/or equity of hundreds of transactions amounting to well in excess of several billion dollars in placements.
Among his many community interests, Mr. Ashworth currently serves as an overseer for the Newton Wellesley Hospital and has also served on the Board of Advisors for the New England Sinai Hospital. Mr. Ashworth has been a longtime member of REFA, ICSC, and MBA.
Mr. Ashworth is a graduate of Case Western Reserve University and resides in Needham, M.A., with his wife Beverly.